Three clowns go to war and
they stay in theaters for years.
Rebranding and identity for Guerra: A Clown Play. The work included graphic design, photography, video and animation.

I was asked to do the identity on their sixth season when they were moving from the smaller Teatro Shakespeare to the bigger Teatro Milán. The play was an indie hit, but they still needed to move units. I was very honored to have done this, I'm a big fan of the play.
The JPEGs, the GIFs and the Prints.
Main Poster
"The Commander"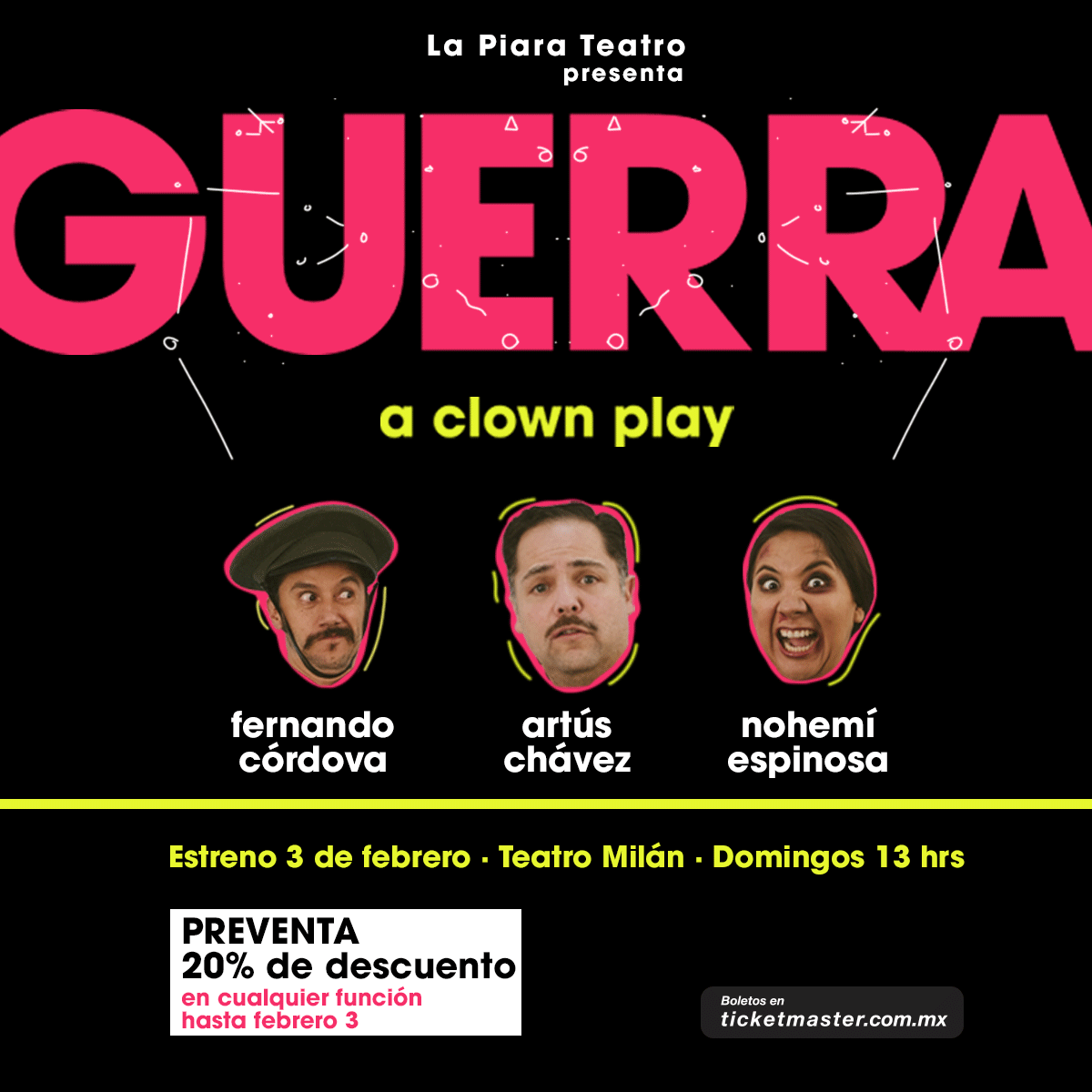 Discount Gif




"The Recruit"
Book Separator
The Cast
Outside Teatro Milán